I worked with Mark for 7 years during my tenure as CEO of the Tecan Group. Mark always impressed me with his ability to solve business issues and challenges very successfully, creatively and sustainably. His high personal commitment and passion towards customers, employees and the company made him a very reliable and well respected partner and leader. For that reason, I brought him in as Program Champion for our global implementation of our CRM and Sales Management methodology, processes and tools. Mark's keen sense of both working cross-functionally as well as cross-culturally contributed to his success as President of Tecan US where he developed a strong relationship with his colleagues in both the US and Europe to grow and advance the US business for Tecan.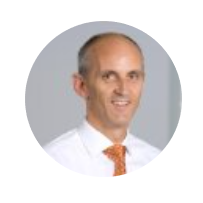 Thomas Bachmann,CEO Eppendorf
I have worked with Mark Hozza for two years at Bruker. Mark took over an organization that was poorly controlled and not functioning well at all. In a very short time, Mark organized the function, set goals and delivered.

Mark's approach is firm but collaborative. He inherently understands the optimal approach to Commercial practices and uses his considerable interpersonal skills to drive effective change.

I recommend Mark very highly.
Michael Barry, Senior Director of Internal Audit at Bruker Corporation
---