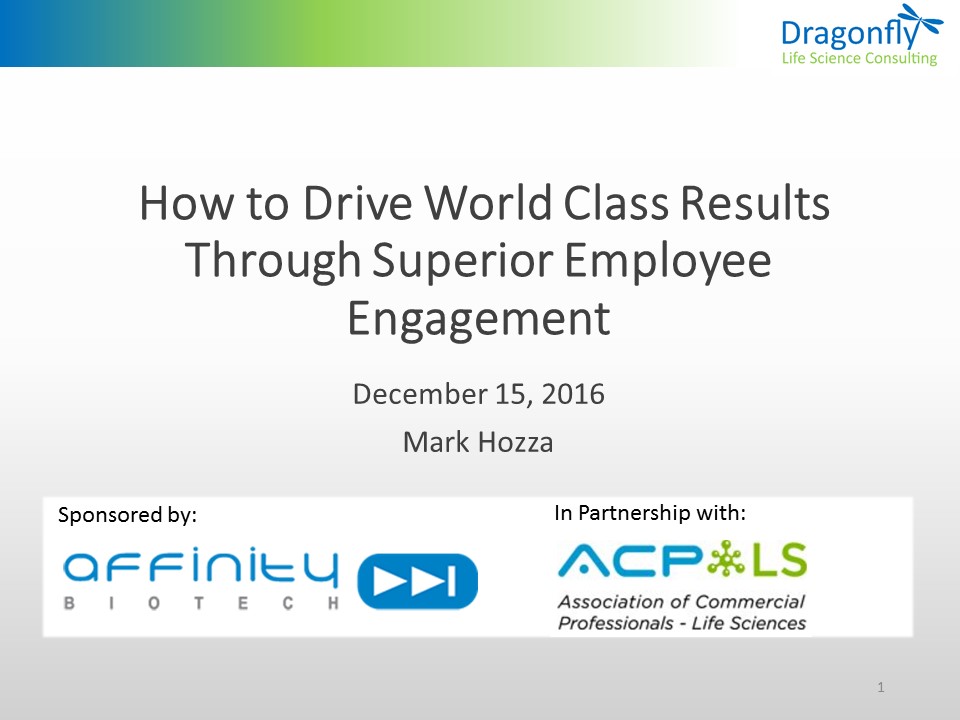 Recorded Webinar by Mark Hozza
Original Broadcast:  December 15, 2016
The state of employment today is in disarray. In the last decade alone, the average tenure for an employee has fallen from 8 years to just 2-3 years. Employee disengagement is at an all time high, straining morale, hiring and onboarding costs, and ultimately – results. The strategic costs of this leadership failure are incalculable.
On this webinar, you'll learn a proven strategy to solve these problems, and achieve true organizational excellence.
We'll discuss the four key components of people leadership, and how you can implement them throughout your organization in order to get the very best outcomes from your employees. You'll learn the four key elements to understanding your employees, and how you can use this information to foster more productive working relationships.
Finally, you'll learn how to implement these strategies in a practical way across the global, 21st century matrix organization.
Mark Hozza has led successful change management programs for global life science companies including Bruker and Tecan Group. Mark has used these very strategies to:
Maintain a voluntary attrition rate of

less than 3%

Seamlessly integrate a newly acquired business unit,

reducing OPEX by 10%

whilst maintaining revenue goals
Transform a struggling multi-year global project, finishing

on time and 5% under budget



---
What You'll Discover
On this Webinar:
The

f

our key component

s

of people leadership
How to

understand

your employees at a deeper level
How to

implement

your leadership strategy on a global, cross-functional basis

Live Q&A

addressing your most pressing leadership challenges